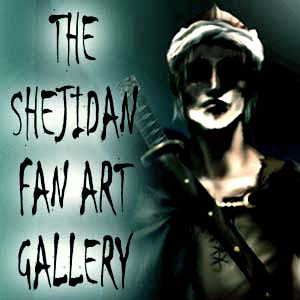 This is a gallery of artwork by fans. Click on a name to the right to see that person's gallery page.
For professional art, visit Michael Whelan's Glass Onion Site. Whelan has painted many of the covers for Cherryh's books from the early years of her career to the present day. He has also painted covers for many other great authors and won numerous awards.
C.J. Cherryh has some of her own sketches posted at her official site. Go and see her own vision of what her characters look like.